Featured Insights
Our latest thinking on the issues that matter most in adaptation to climate change
A collection about our research, our capabilities and our people
Climate Change

How will the agricultural
value chains evolve as a
result of climate change?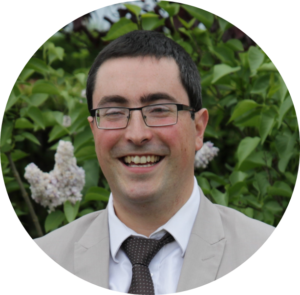 Jean-Baptiste Ornon
Agronomist, AXA Climate
Articles and publications
AXA Climate et le Parc national des Calanques de Marseille annoncent leur collaboration en vue de l'élaboration du plan d'adaptation du Parc au changement climatique à l'horizon 2050 et 2100. En tant que mécène, AXA Climate contribuera à financer et en mécénat de compétence à la réalisation d'actions nécessaires pour permettre au territoire du Parc […]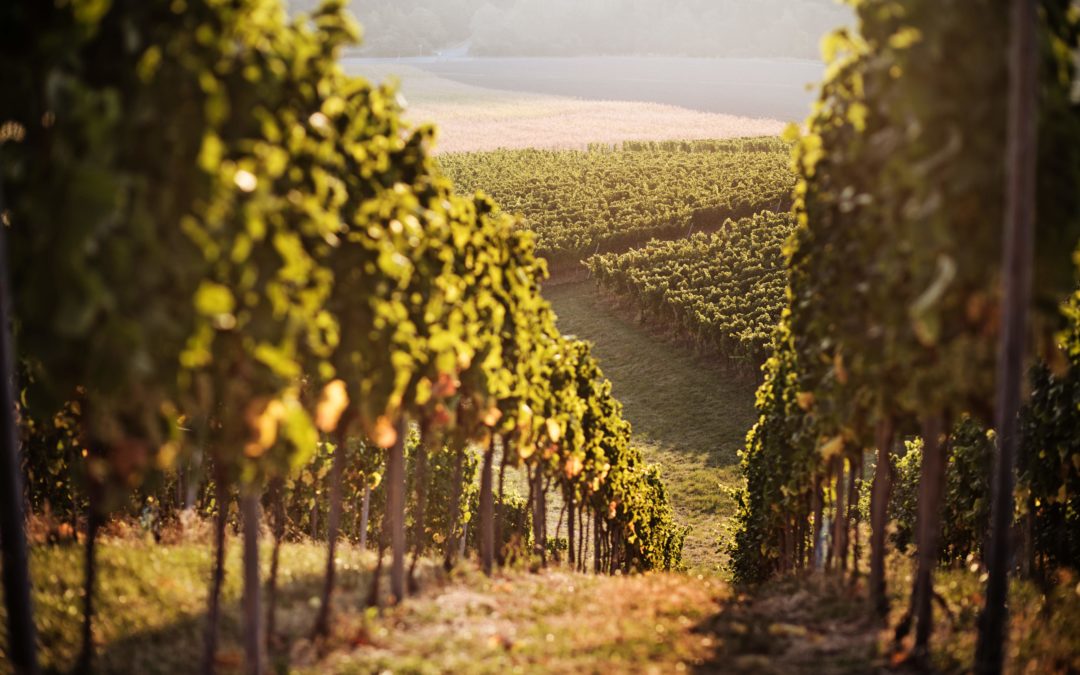 Year after year, we hear of crops being compromised and farmers suffering from extreme weather events. Droughts, late frosts, hail, fires, floods – and all the diseases that come with them. Climatic events have become the norm for a lot of winegrowers. As a result of these recurring events, some estates are starting to adapt […]
The private equity fund dedicated to regenerative agriculture co-created by AXA, Tikehau Capital  and Unilever  has just made its  initial investment of 120 million euros in Biobest, a Belgian group and world leader in biological pest and disease control solutions for the agricultural sector.  To support this investment, Tikehau Capital used AXA Climate's expertise to assess […]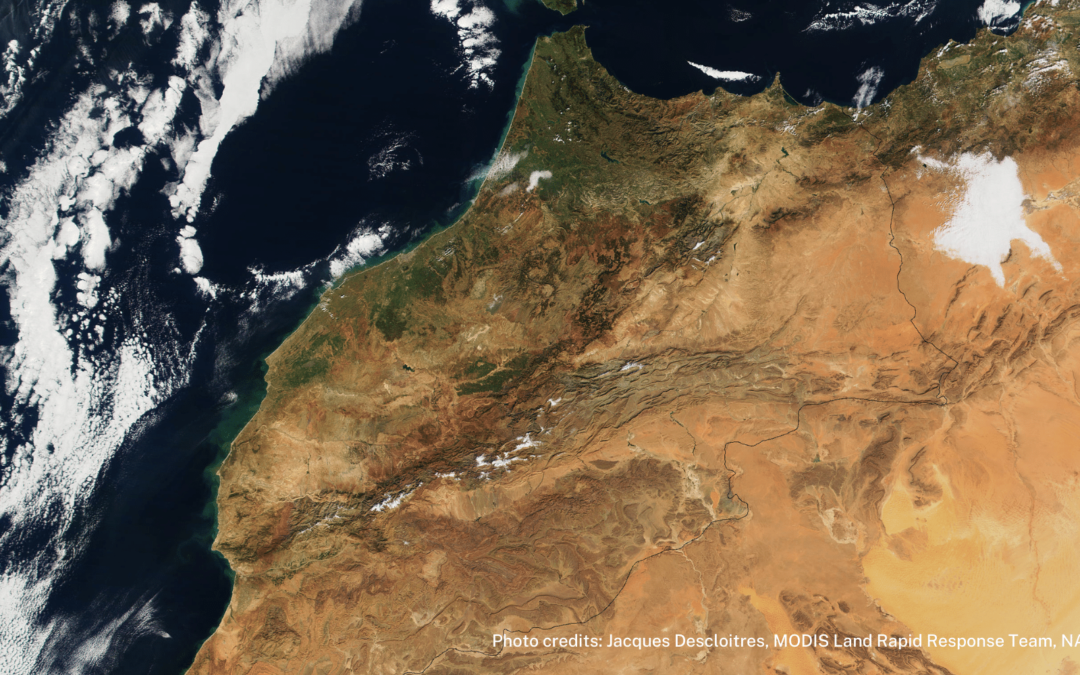 On the evening of September 8th, Morocco experienced a significant seismic event with a magnitude of 6.8. The earthquake's epicenter was located approximately 70 km from Marrakech and resulted in substantial damage to both buildings and infrastructure, with reports of 1500 to 2000 affected structures (1). This earthquake marked the deadliest seismic event in Morocco […]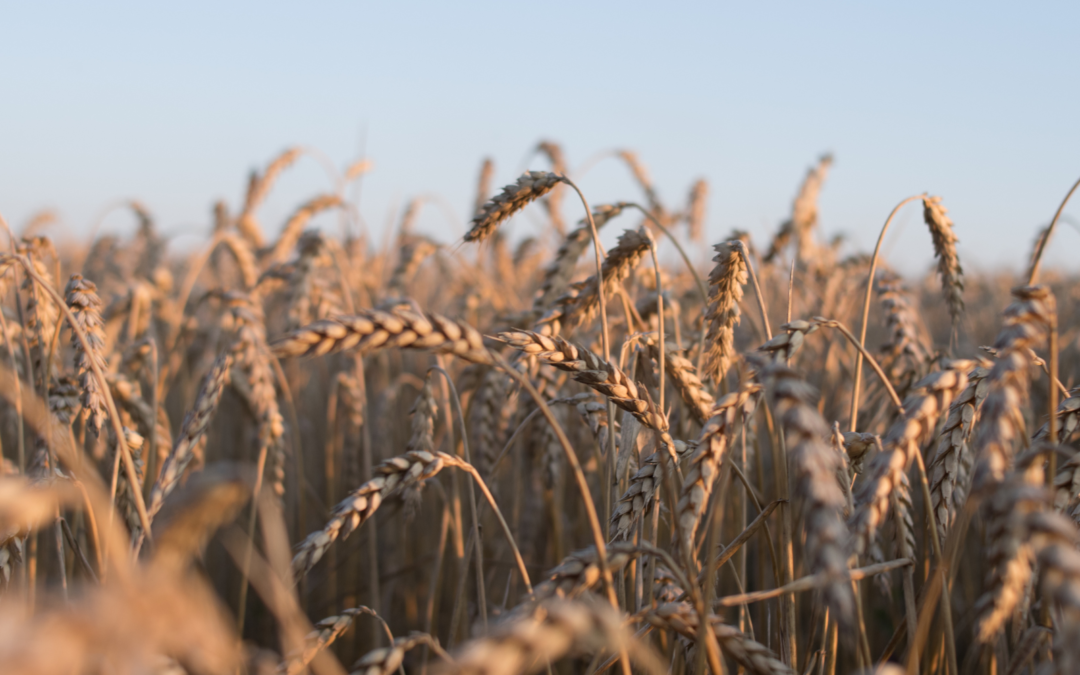 Paris, le 13 octobre 2023 – Le groupe coopératif et agroalimentaire VIVESCIA a lancé un programme novateur pour soutenir les agriculteurs des territoires du Nord-Est de la France dans leur transition agroécologique, avec un objectif d'engager 1 000 agriculteurs à l'horizon 2026.Le secteur agroalimentaire est doublement concerné par les enjeux liés au climat : d'une […]
OCTOBER 14, 2022
AXA Climate lance une formation dédiée aux enjeux de la transition écologique pour les professionnels de la communication et du marketing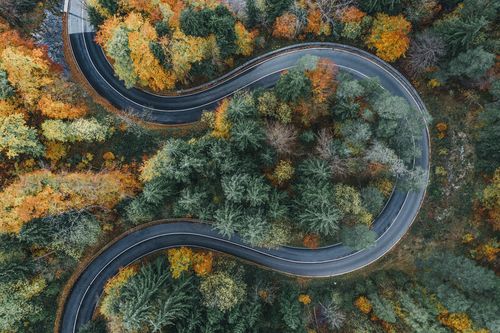 SEPTEMBER 19, 2022
AXA Climate launches Altitude, an innovative all-in-one solution that provides investment funds with the best of its climate, carbon and nature data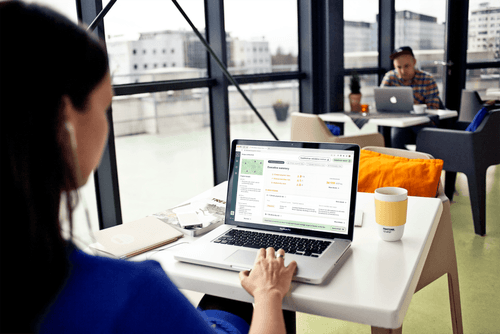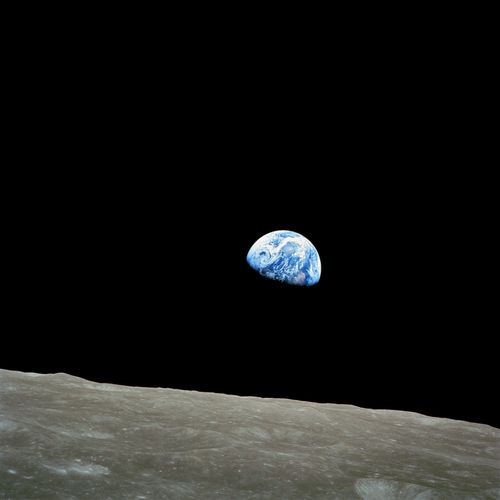 ADAPTATION
French Pavilion COP27 Conference: Private sector finance mechanisms to increase climate resilience
AXA Climate, Proparco, WTW and Lagos State Government will discuss a number of concrete case studies showing how to tackle the financing gap.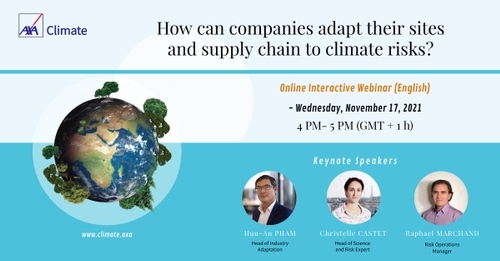 ADAPTATION
How can companies adapt their sites and supply chain to climate change
From this decade, only private and public actors committed to sustainable transitions will be insurable. Watch this webinar by AXA Climate and know how to be ahead of the curve
Need information ?
Let's talk !